As organizations battle increasing pressure to deliver innovation and better customer experience faster than the competition, it becomes imperative to strike the right balance between innovation, speed of execution and resource optimization. The first step towards this endeavor is the creation of a unified ecosystem by bringing all tools and teams together.
A well-integrated ecosystem doesn't only have a collaborative set-up, but it also allows the users to leverage the functional richness of the individual systems to create a highly productive delivery chain.
Moreover, and despite consolidation to modern environments like Microsoft Azure DevOps and GitHub, customers are seeking to integrate value streams with multiple, best-of-breed systems to enable team performance and data-led decisions.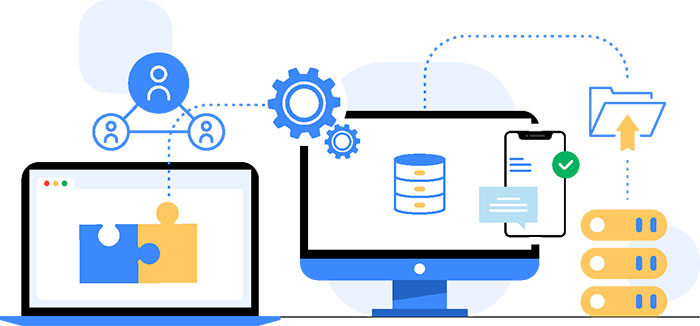 Webinar topics include:
Modern Organizations
Innovation in a multi-tool environment (DevOps, ITSM, SCM, CRM etc.)
Value of an Integration Fabric
Designing your integration strategy
Integration use case – Azure DevOps & ServiceNow
Live Demo
Key Takeaways
The path to a seamless integration is easier than you think!



Reserve Your Spot Today!
Registration