What is Azure Synapse Analytics?
Azure Synapse Analytics is the evolution of the previous Azure SQL Data Warehouse SaaS solution. Synapse has become a multi-node relational database service capable of providing rapid data insights at petabyte scale using massively parallel processing. Along with the significant improvements in data warehousing, Synapse also bring together data warehouse and Big Data systems into a single unified management experience.
Benefits of Azure Synapse Analytics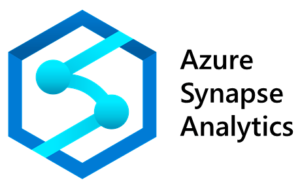 Separation of Compute and Storage - With Synapse you can pause the service when it is not needed to release the compute resources. When the service is paused, you only pay for storage required to hold the data. When the service is running, compute charges are calculated at an hourly rate. With appropriate monitoring and governance this can reduce overall operational costs.
SQL On Demand - Synapse allows for on-demand creation of SQL Analytics infrastructure where you pay per terabyte of data processed. This provides the freedom to handle and query extremely large amounts of data, on-demand support, ad-hoc analysis, data discovery, and experimentation.
Unified Experience - Azure Synapse Analytics Studio provides a web-based development tool that supports your data engineers needs and skillsets. The platform makes it easy to integrate Artificial Intelligence, Machine Learning, IoT, intelligent applications or business intelligence with a choice of programming languages. T-SQL, Python, .NET, Java, Scala and R are all supported.
Advanced Security Management - Synapse incorporates advanced protection of data with the broader and proven security and identity benefits of Azure Cloud and Azure Active Directory. You get the latest authentication, compliance, encryption, governance, policies and threat detection controls for all data assets, and enhanced data privacy with dynamic data masking, row-level and column-level security.